Successful with Storytelling
– Practical tips from your PR-Expert
Storytelling is as old as humanity itself.
But nowadays, it is less about telling an old-fashioned fairytail. Instead, modern storytelling is a phenomenon important to blogs, social-media-posts and other microcontent.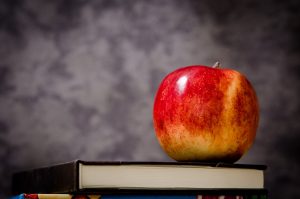 Every good corporate design, every contribution needs a good story. But how do you achieve that goal?
Stories fascinate, whether as an epic, as a fairy tale, a personal anecdote or a Hollywood-Film. And the best way to convey information – stories simply stick better than facts. That is why tales will be better remembered and cling more vividly to our minds.
Companies and individuals can use storytelling to raise curiosity and awareness. They create emotions and forge strong customer ties. And you can trigger others simple story elements to make them tell and share your stories. And don't forget: The best stories are personal. A look behind the scenes makes your business more human and authentic.
The internet offers the optimal opportunities, to tell your own story concretly and suspensefully. But how do I get started with storytelling? What do I need to keep in mind? A successful story can be formed with the right tools and strategies – from the idea to the structure and the right working.
So, spin your tale and motivate your fans to carry it into the world!
More tipps on how to tell your tale

More tipps can be found in my book contribution "Erfolgreich mit Storytelling." It was published in 2017 in the anthology "Impulse für Social Media und Online-Marketing" at the Gabel Verlag.
The anthology of the Gabal Verlag offers an overview about SEO, storytelling and everything important in the vast field of social media marketing. Me and nine other authors offer contributions about the topics of employer branding, facebook for small and medium-sized companies, personal branding and successful networking on XING. A useful anthology for anyone interested in using social media to their advantage.
Learn to use social media successfully for your career and your business. Contact us directly for your very own copy or a personal coaching in storytelling and persuasive communication.