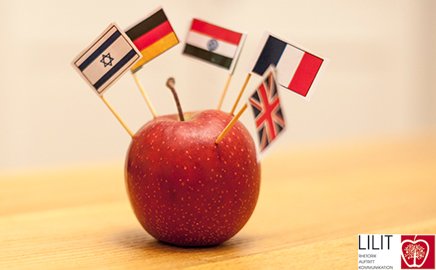 Our global experience
Nowadays, cooperation between cultures goes deeper than individual assignments abroad. Companies with an international strategy need intercultural awareness because they deal with diversity every day: in virtual meetings with subsidiaries all over the world, in projects with foreign expats in your own company, in teamwork between colleges from different backgrounds and in the process of approaching new customer in emerging markets.
Scientific Methods for Intercultural Awareness
Lilit uses scientifically proven methods for creating intercultural awareness: The Test of Intercultural Sensibility (TIS) and the Intercultural Preference Tool (IPT) provided by our partner ICUnet.AG. Analyses of your own preferences, Lilit's key facts about cultural pitfalls relevant for your business, and consulting for your specific project & business situation make Lilit's training framework for intercultural business managers so useful.
A focused strategy with intercultural awareness
Focused strategies and developing individual roadmaps help your employees to optimise diversity in the long run, and to live the fruitful togetherness of different cultures within your enterprise. Tap into Lilit's knowledge, ask us for an offer today, and make your company & your team succeed on the international stage with intercultural competences!